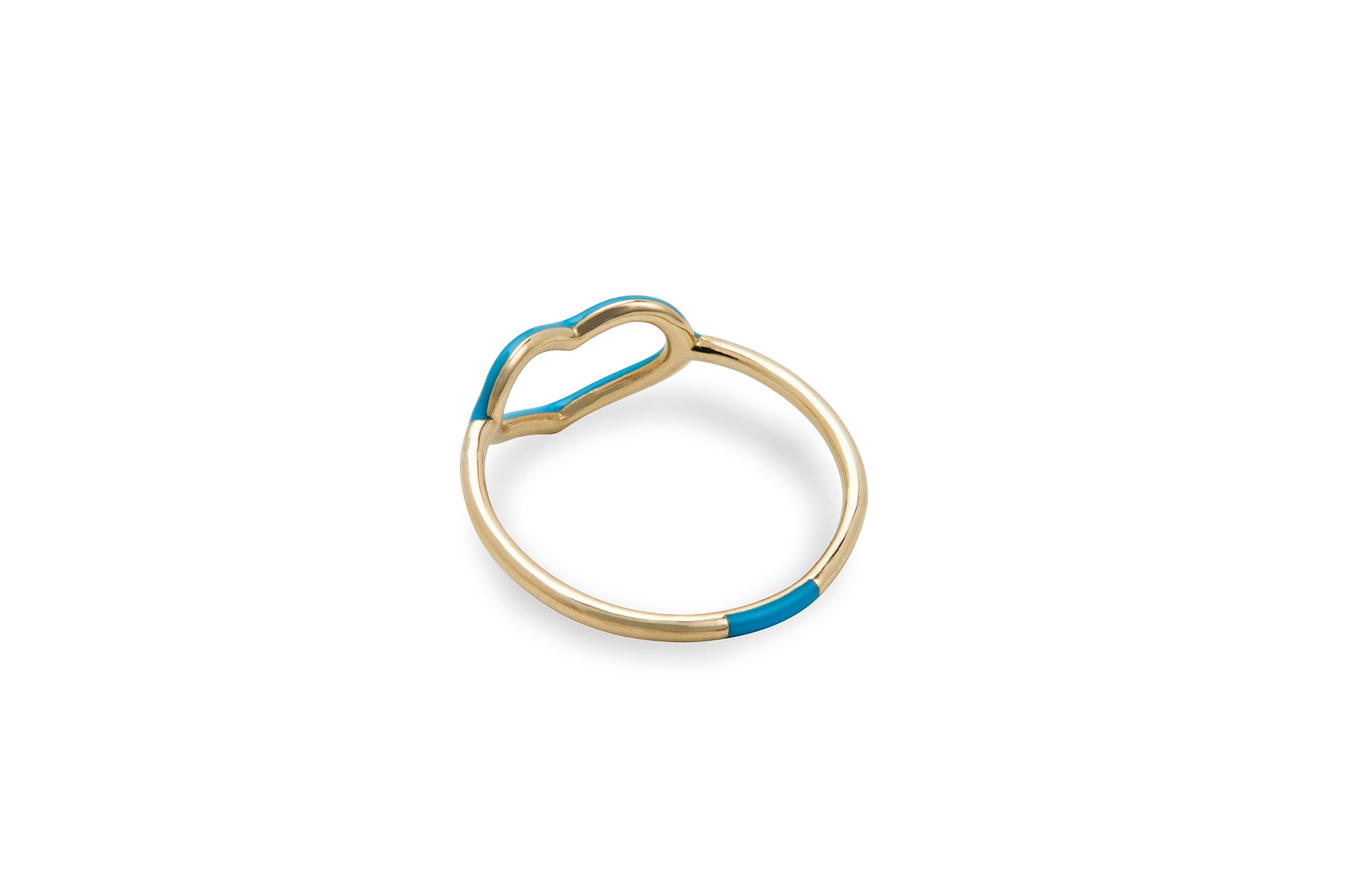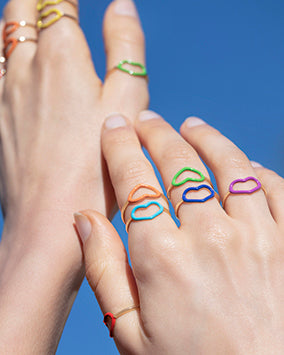 Vishuddha blue enamel heart ring
Inspired by the throat chakra, symbolizing communication, expression, creativity and inspiration.
The Enamel Heart Ring is imbued with sentiment. Handmade in fine yellow gold, it's detailed with blue colored enamel that curves in the shape of an open heart. Wear yours as an everyday signature or gift it to someone you love. 
Our latest newly developed model incorporates our enamel, hand-painted into a fine channel that has been etched out in the gold by our expert crafts people. Enamel is very fragile like fine glass and needs to be handled with extra care, when wearing this forever evolving, delicate classic ring. All items are individually hand crafted.
Product Details:
10KT Certified Recycled Yellow Gold
Blue Enamel
Length 1.3CM
Width 0.8CM