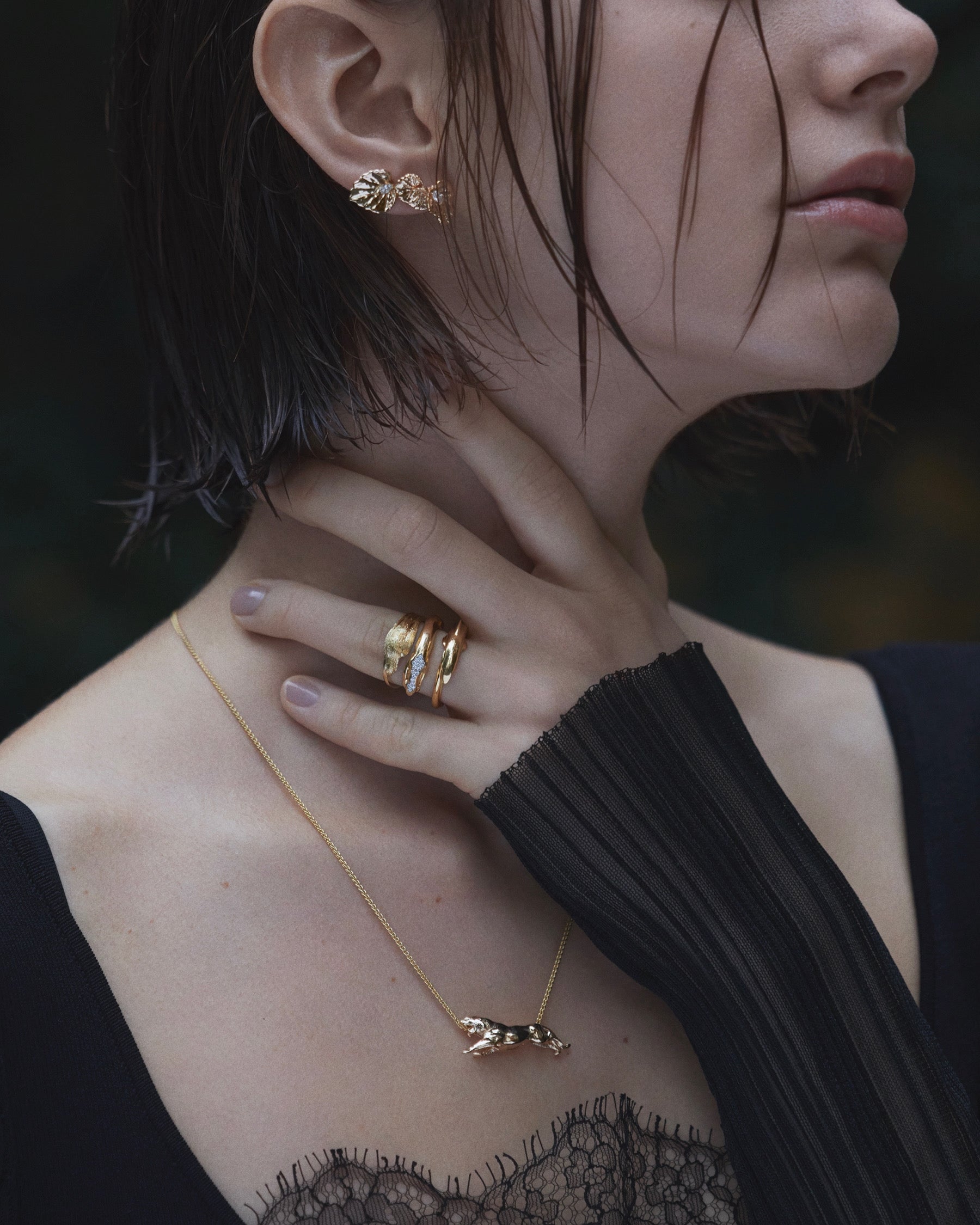 Viola Canadensis Multi-Leaf Earring With White Diamond
Inspired by protected Viola Canadensis, the Multi-Leaf Earring brings a photorealistic interpretation in the finest yellow gold with a marquise cut diamond at the center. Jewelry that transcends fleeting trends, this timeless pair offers effortless wearability for everyday.
Product Details: 
18KT Certified Recycled Yellow Gold
0.14CT White Diamond
These earrings are sold as a pair.
This item is available to purchase now in limited quantities.