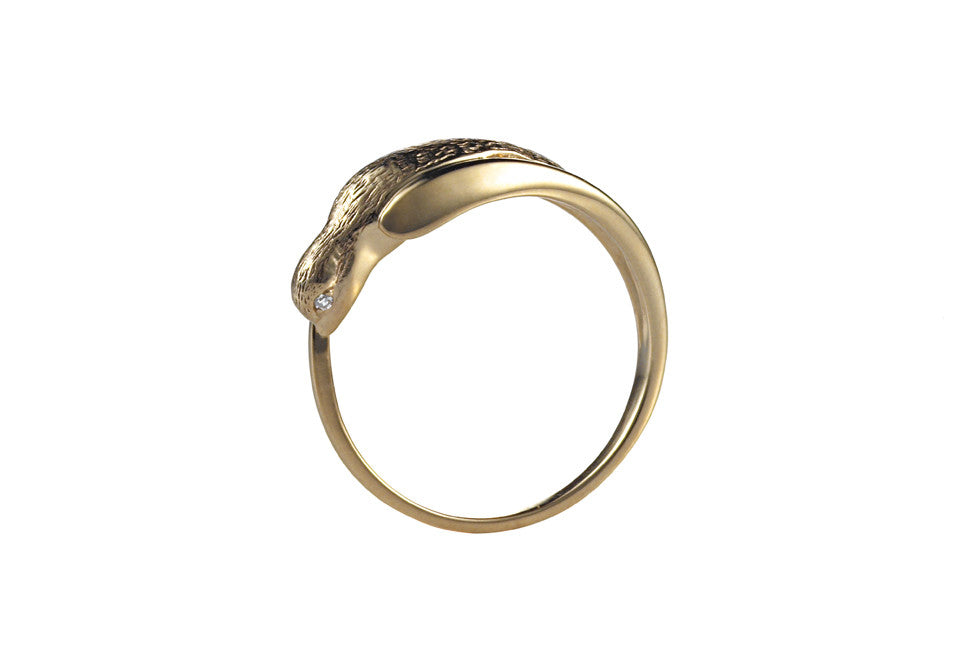 Single Swallow Ring With Diamond Eyes
Pulling inspiration from the animal kingdom, the Single Swallow Ring is meticulously sculpted to wrap around the finger creating an abstract line on the hand from afar then manifests to a bird-like form set with diamond eyes with a closer look.

Product Details:

18KT Yellow Gold
0.01CT White Diamond Pave
Length: 1.7CM
Width: 0.07CM
Please allow 2-4 weeks for this piece to be completed ready for delivery, then it will be shipped on your chosen shipping method. If you would like the order sooner than this, please email us through our contact page.